Diwali also known as Deepavali and the "festival of lights", is an ancient Hindu festival celebrated in autumn every year. Diwali is awaited festival for all. At this festival we are all spring-cleaning our homes, thinking of gifts and clothes and some new Diwali decoration ideas to jazz up your home for this festive season. It brings pictures of enticing illuminated courtyards to our mind and small refreshment. As you know that Diwali is a festival of light and lights are symbolic of goodness and positive energy or vibes. Every year we customarily invest in traditional Diyas, Lights, Lamp, and many more things.
This year Diwali is going to be celebrated on the 24th October 2022. So tighten your seat belt and light up your Diwali decoration with amazing ideas and accessories.
Some of the links of the sites are affiliate links. This means that, at zero cost to you, We will earn an affiliate commission if you click through the link and finalize a purchase. This will help our team to get a treat from your side and motivate us to do more.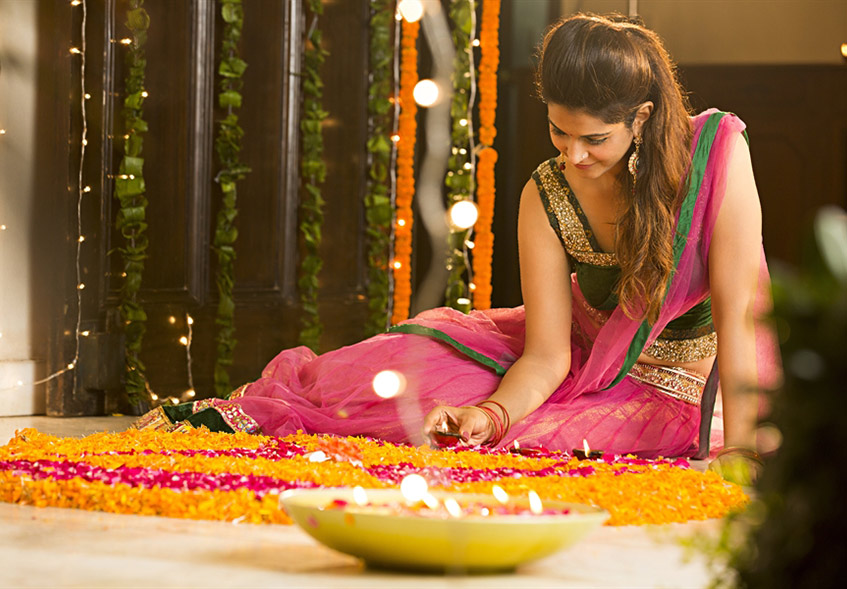 So, all you need is a little planning to create ever-lasting memories. Let's celebrate with something new Diwali decoration ideas to make this occasion amazing and light up!
HULA HOOP CHANDELIERS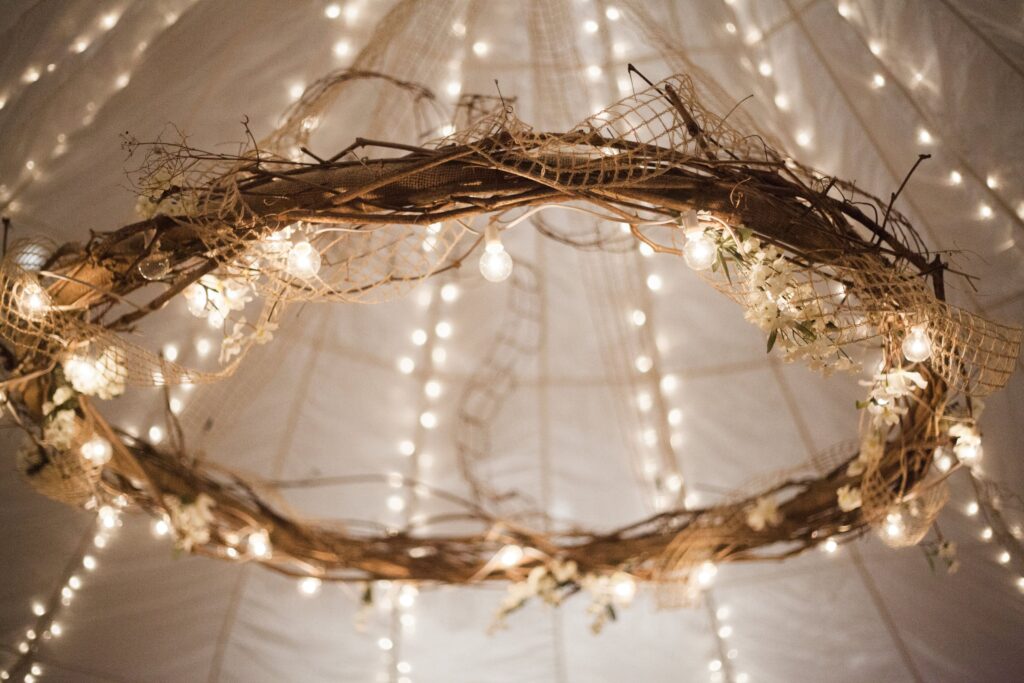 The hula hoop creates an enticing chandelier that can be a perfect Diwali decoration idea. These lights work very well both indoors and outdoors and quick parties or festival celebrations. Decorate your entryway with perfect lighting. So, this year try these new home decoration lights to get a glam look for your house or courtyard.
What is the Hula hoop chandelier ?
A Hula hoop chandelier is a beautiful string of lights with some other accessories attached together. You can create your own hula hoop chandelier or else you can buy one.
DIY Hula hoop Chandelier
To create a beautiful hula hoop chandelier, you need just a few accessories that are easily available in your home!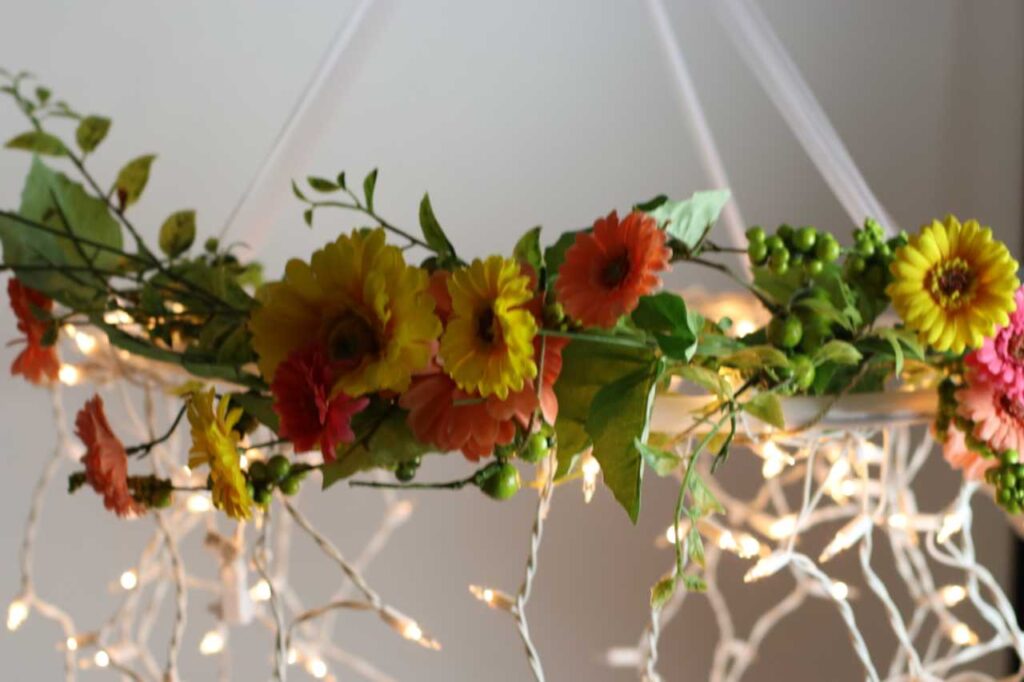 Material Require :
A hula hoop
A string of lights – colour of your choice.
Wire to tie light strings
Ribbon
Artificial flowers for decoration.
Direction :
Circulate the light string firmly over hula hoop.
Tie the light string wherever needed .
Let the left over light strings to fall through the hula hoop.
Tie the ribbon with it to hang it.
Decorate the Hula hoop chandelier as you want, with artificial flowers or ribbon.
Well, a DIY hula hoop chandelier can be an amazing experience but the Diwali festival comes with a lot of works to do and you may feel lazy to make it, so here is a beautiful list of the chandelier to buy.
Buy Diwali Decoration chandelier online
1.
2.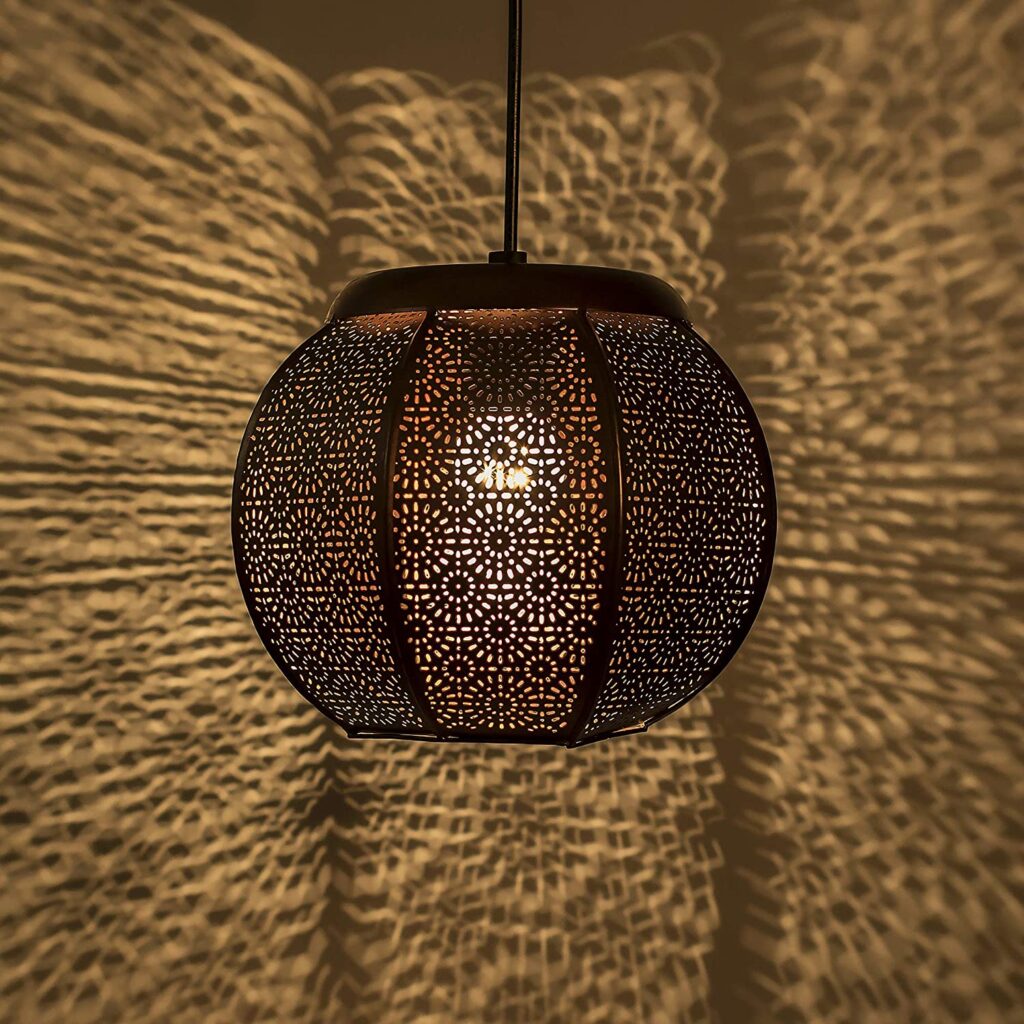 3.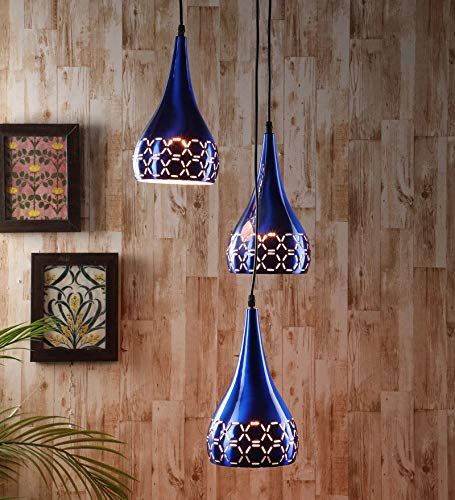 ---
LANTERNS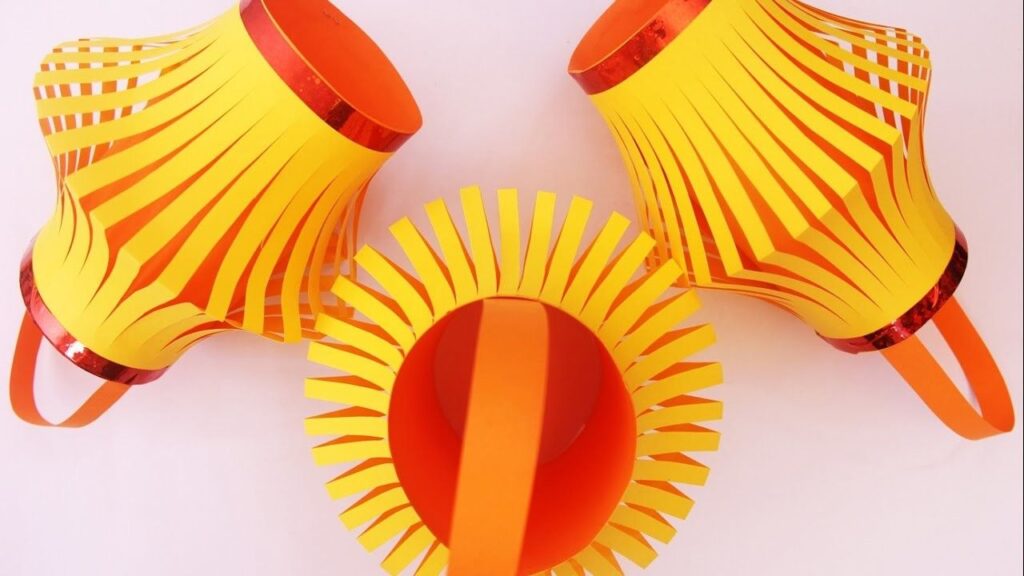 Diwali is an absolute festival of lights on its own! And without a beautiful lantern on this occasion seems to be a little incomplete.
Lanterns can be hanged outside or inside giving all new life to the Diwali decoration. Lanterns are easy to make and even there are a lot of available online to buy. Deck up the door with thread lanterns.
DIY Diwali Lanterns
Diwali lanterns are simple and beautiful Diwali decoration ideas that give a heartwarming look to your house. Here we will learn to make some simple but amazing Diwali lanterns.
Buy Diwali Lantern Online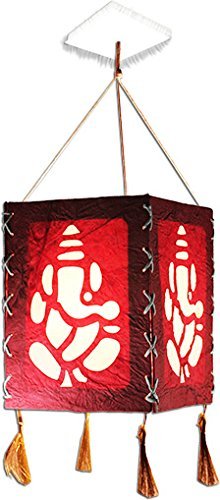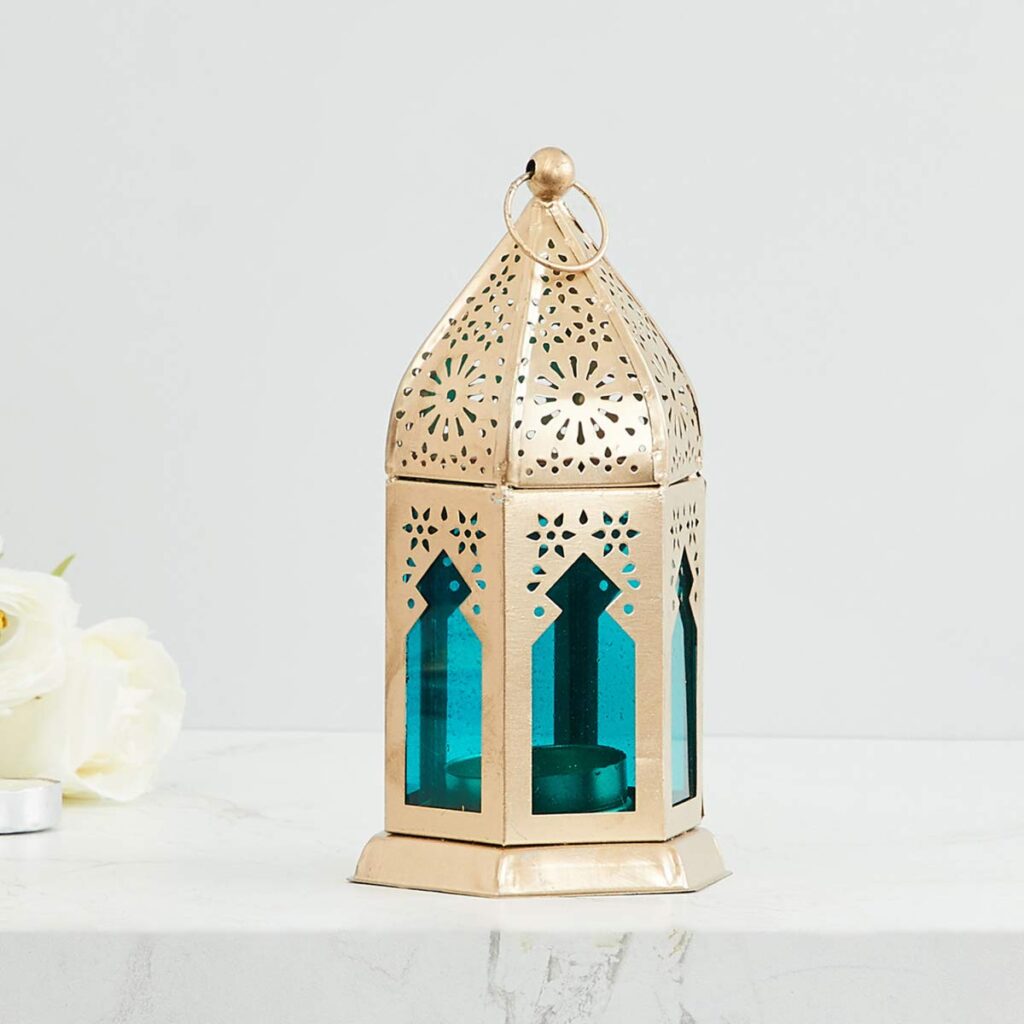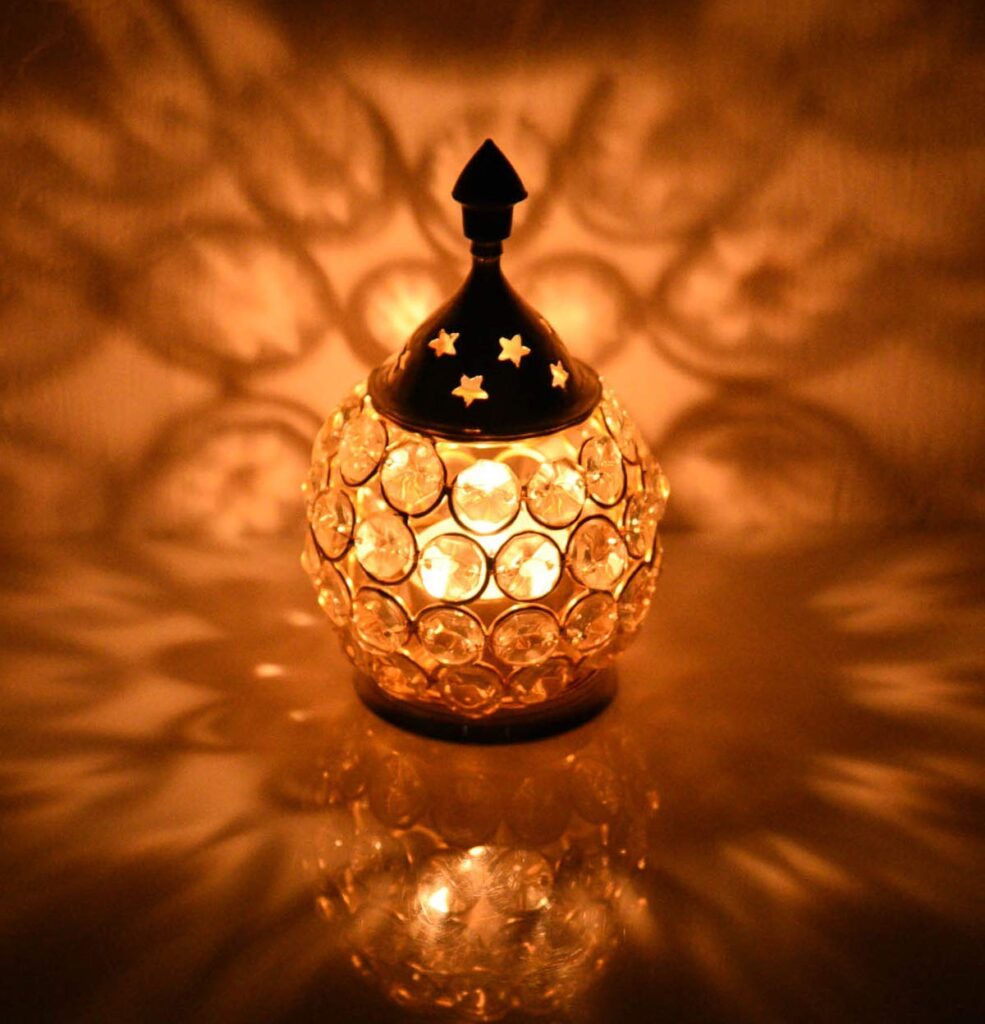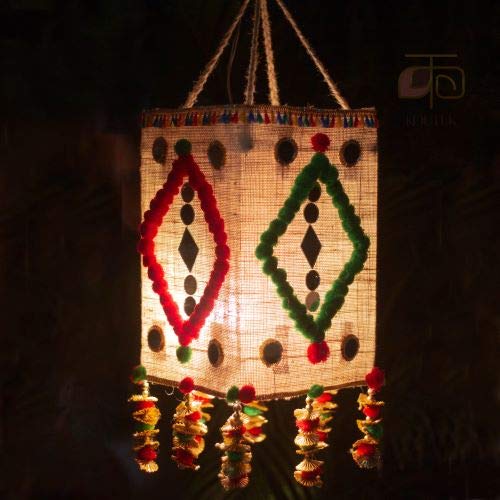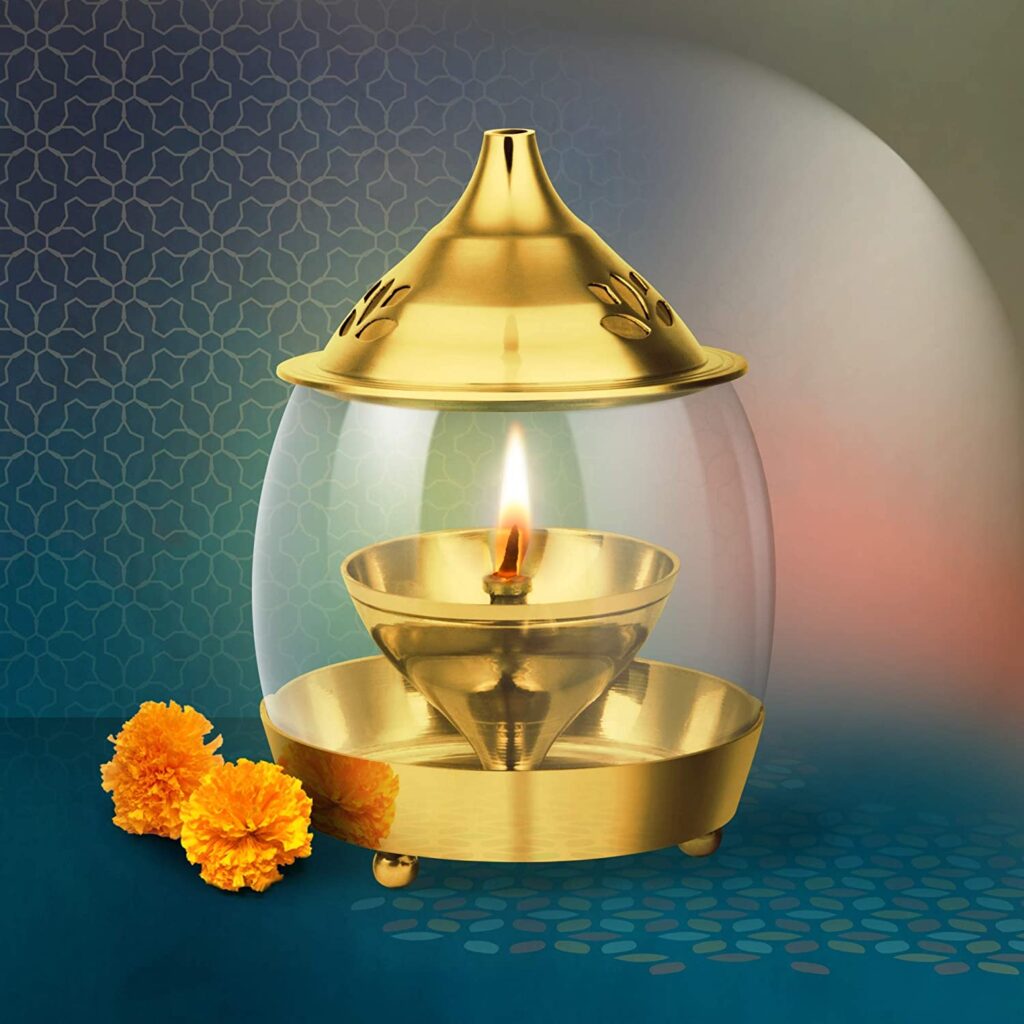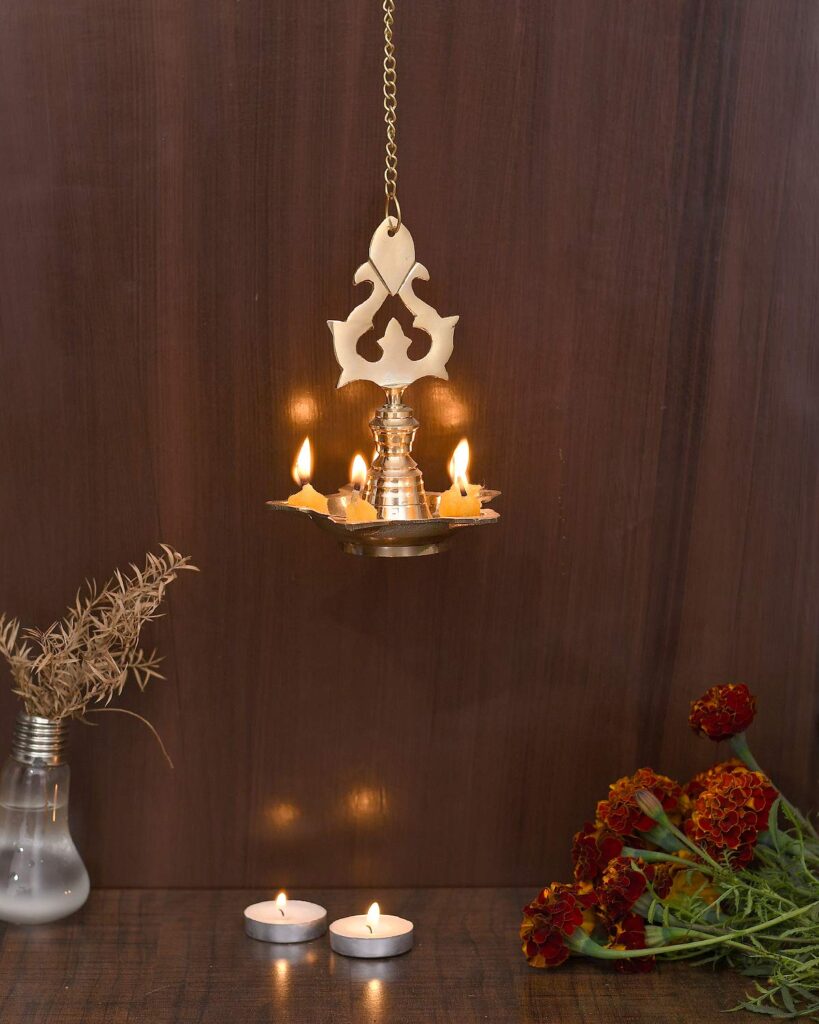 ---
Led Lights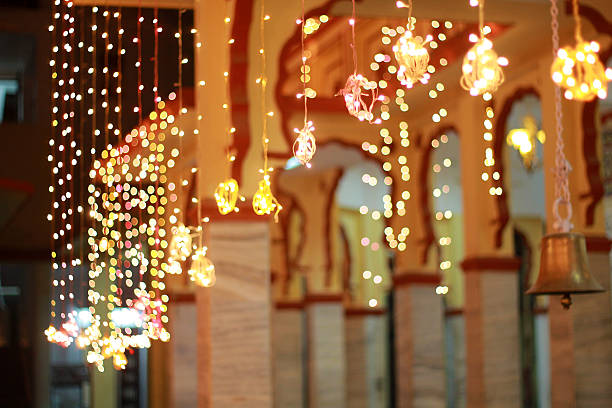 Roof lining lights which are LED rope lights are fabulous. Outside decorative lighting is awesome. People get attracted to the lights and brighten the outside home. Give different colors lighting outside the house.
---
Rangoli Ideas
Someone says Diwali is incomplete with Rangoli, and it really means. You may have noticed some beautiful rangoli designs either on the doors of every house or inside. You have the best thing to do within 10-15 minutes to make rangolis. Rangoli can be made with both colors and flowers. It is a very simple design but amazing colorful ideas for Diwali. Your imagination needs a scoop of colors to make the best rangoli design.
Combining Diyas with color will bring more limelight to your rangoli design. We are happy to share some beautiful rangoli designs to keep up with the festival of lights.
Simple Rangoli Designs for Diwali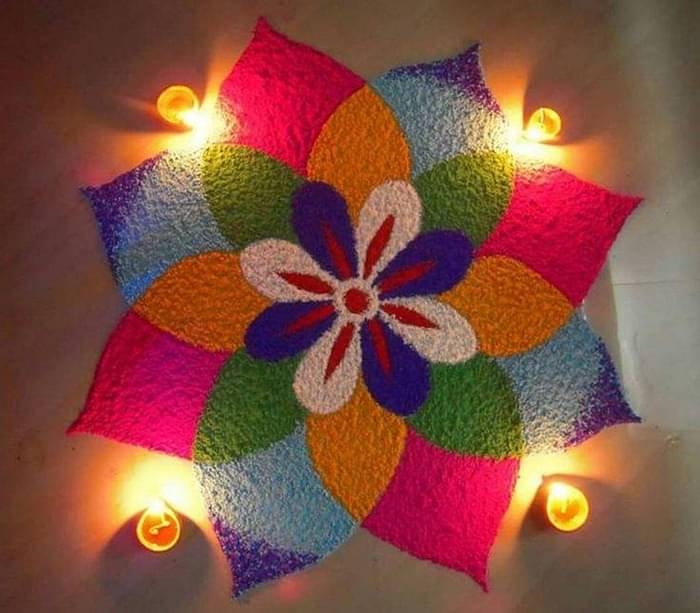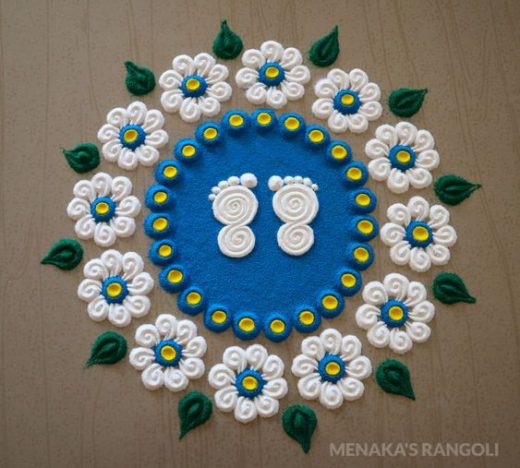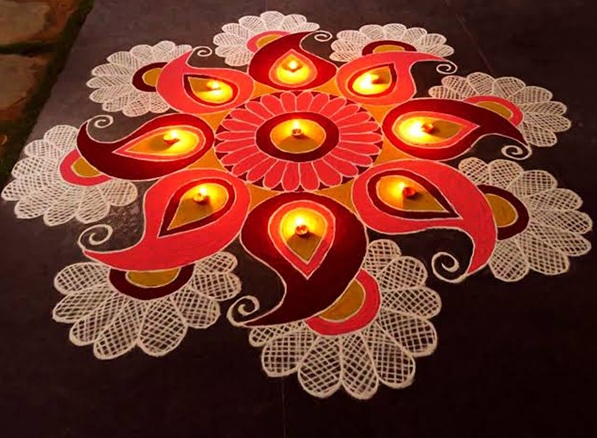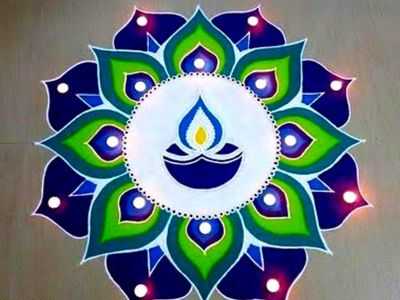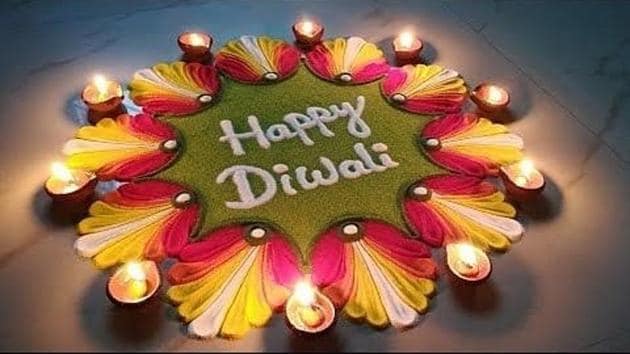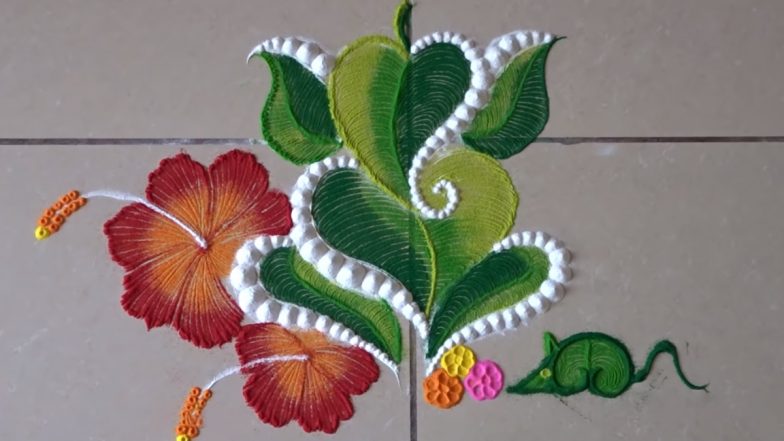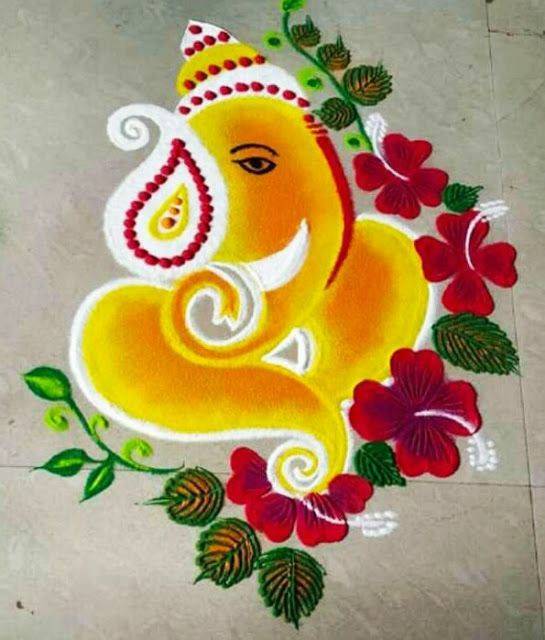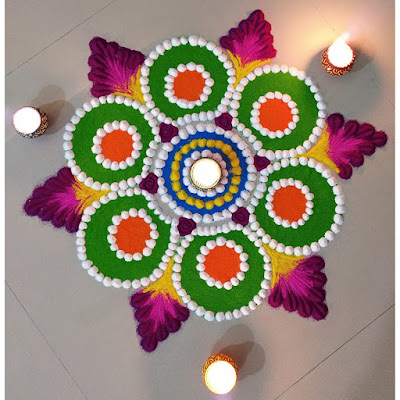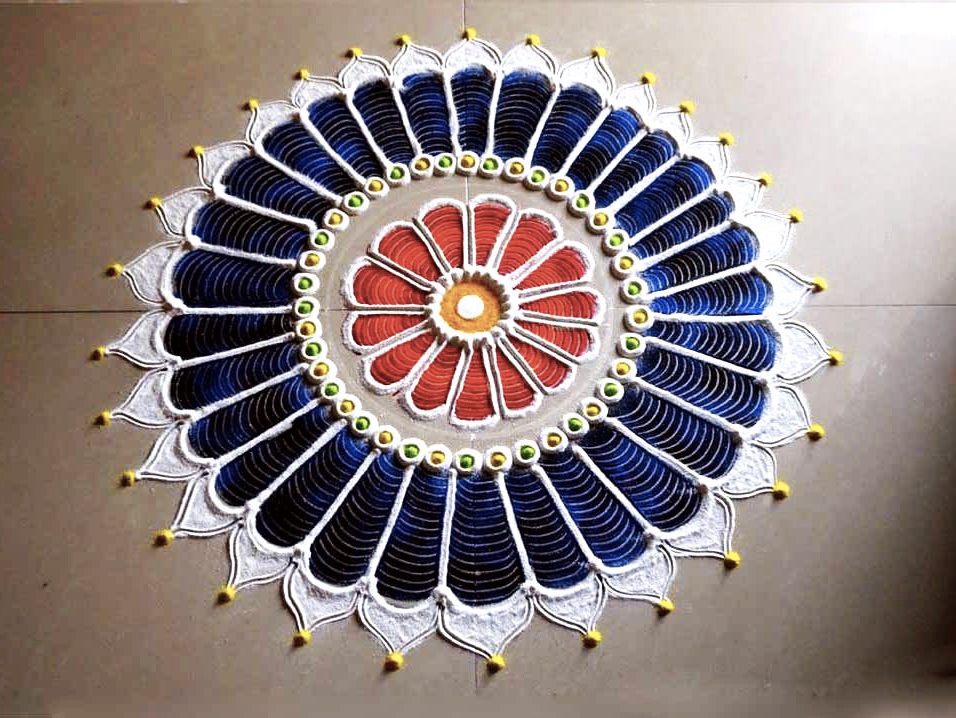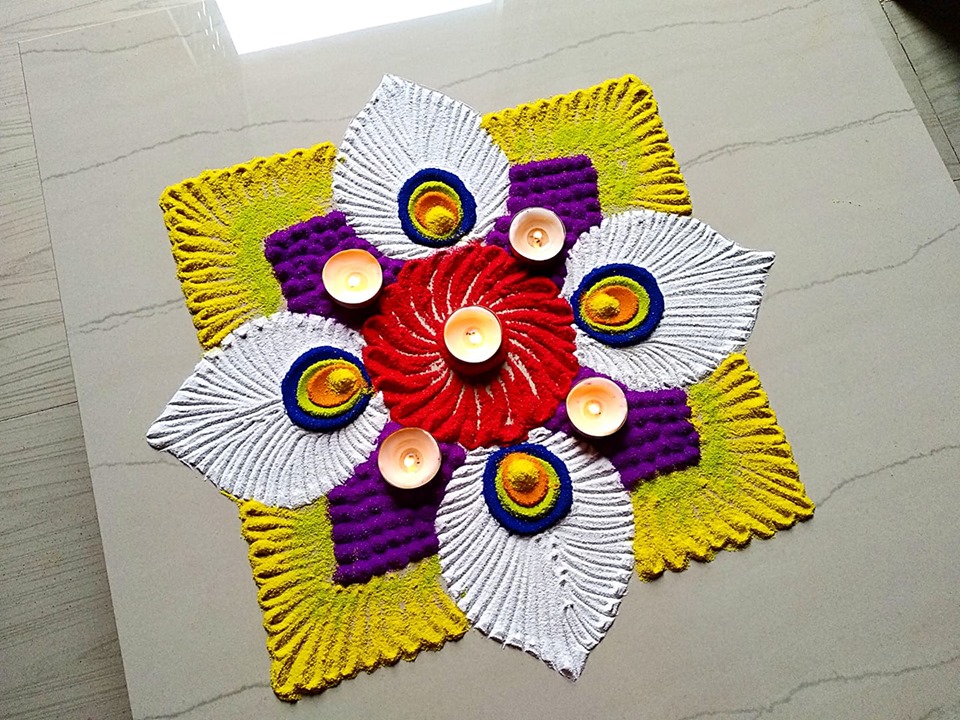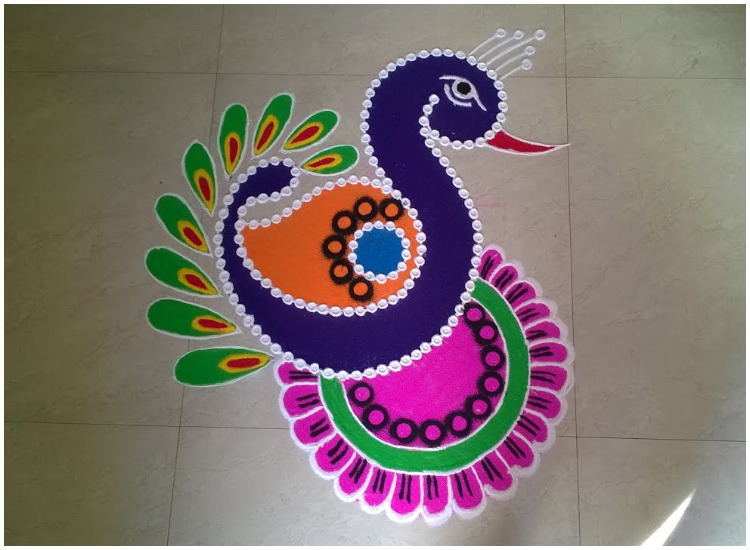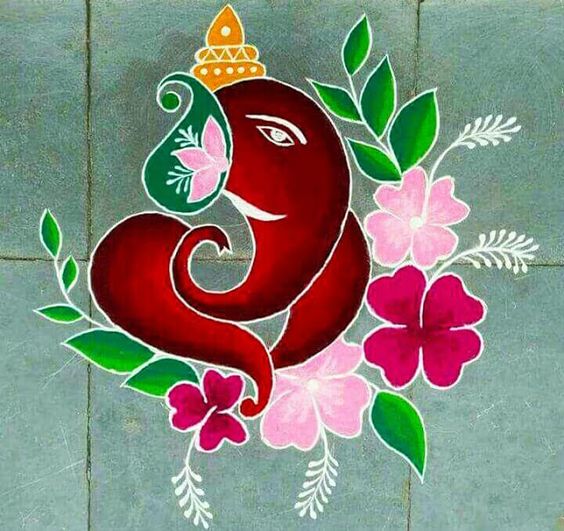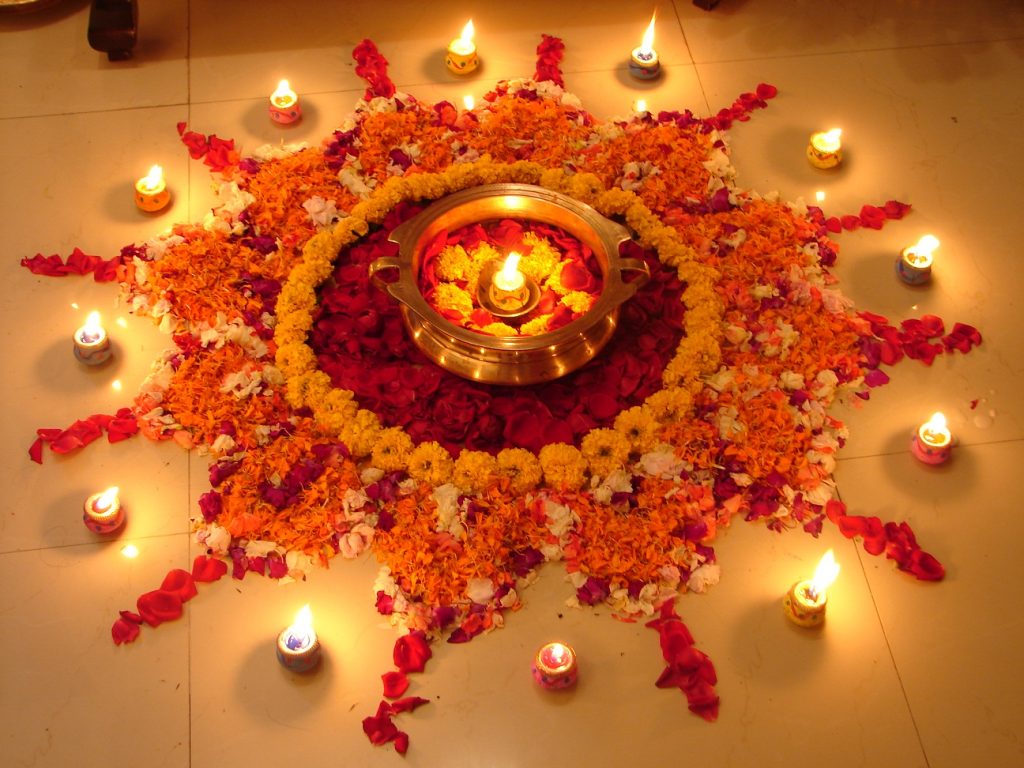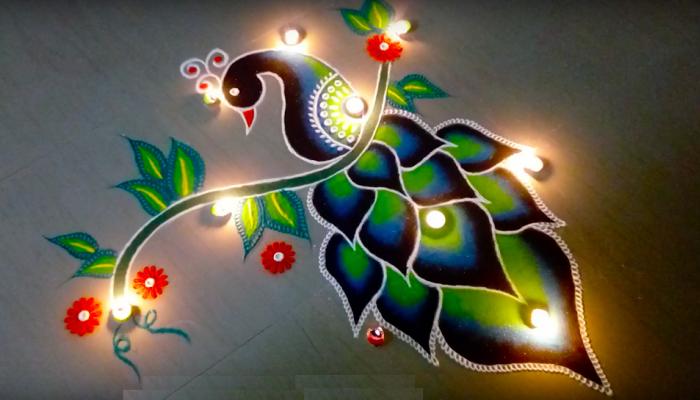 Thanks to all our amazing designers. Image Credit: Google
For all the Lazy Us!
We know there is an artist hidden in every one of us but sometimes it's our lazy side or the time which keeps us away from it. But there is a lot of evolution in everything, and here are some amazing ready to use rangoli for Diwali.
Buy Diwali Rangoli design online