Easy Diwali Decoration ideas 2023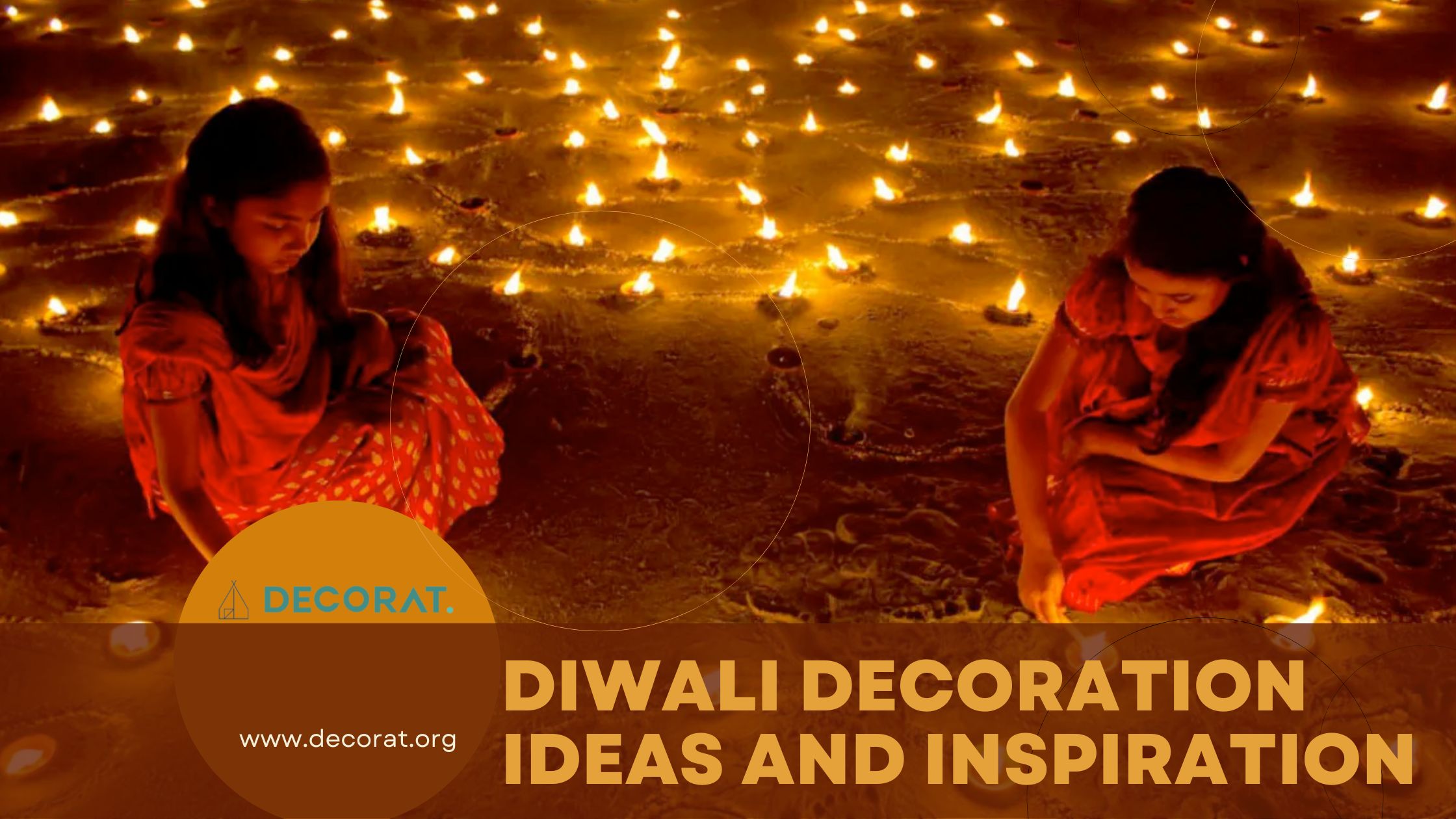 Diwali, the Hindu Festival of Lights, is one of the biggest holidays celebrated in India. Diwali is to celebrate the victory of light over dark and welcome the Goddess Lakshmi, who is the main deity worshipped during this festival.
When Lord Ram along with Sita and Lakshman, came to Ayodhya after 14 years of exile. In their honour, the Ayodhyavaasi decorated their abodes beautifully by lighting up Diyas and using flowers to decorate their houses.
Diwali decoration almost start few weeks earlier with the date. Cleaning houses to buying lights and God Idols, new clothes and a lot of Diwali gifts. This all takes a lot of time to make the list. And finally the day, everyone visits to your home and just wow at your diwali decorations.
Here are some easy Diwali decoration ideas to celebrate the Festival of lights traditionally.
Flowers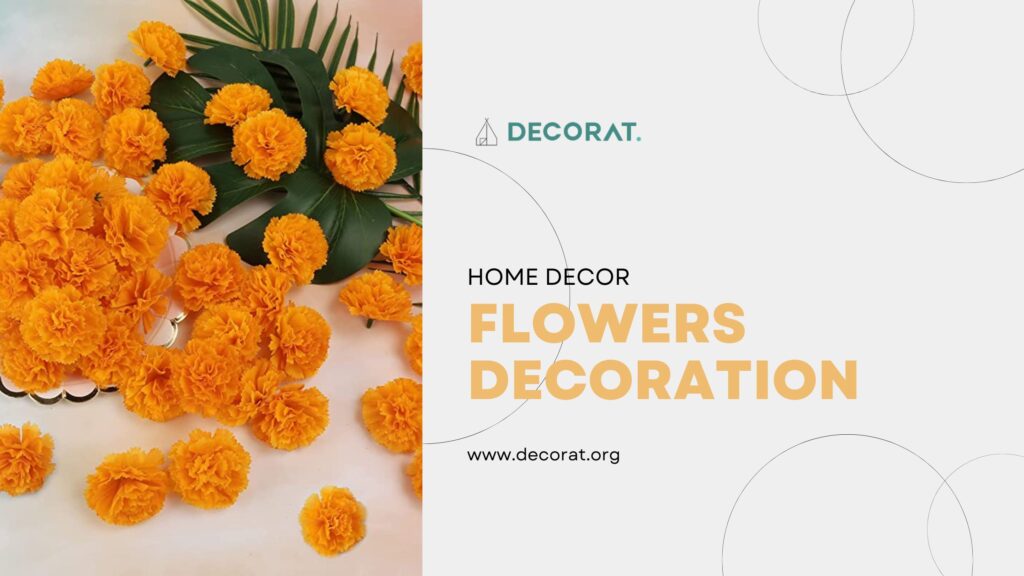 Adding some flowers to your diwali decoration, adds up not only a fresh look but also it fill up your house with aroma and fragrance. Diwali decoration is incomplete without Marigold or Genda phool. It is to be said that these flowers are also called "herbs of the sun". The fragrance of marigold helps to improve your mood and freshen up your mind and soul. The yellow and orange colours mark new beginnings and prosperity in life.
Flower Decoration Ideas : Check Here
Diyas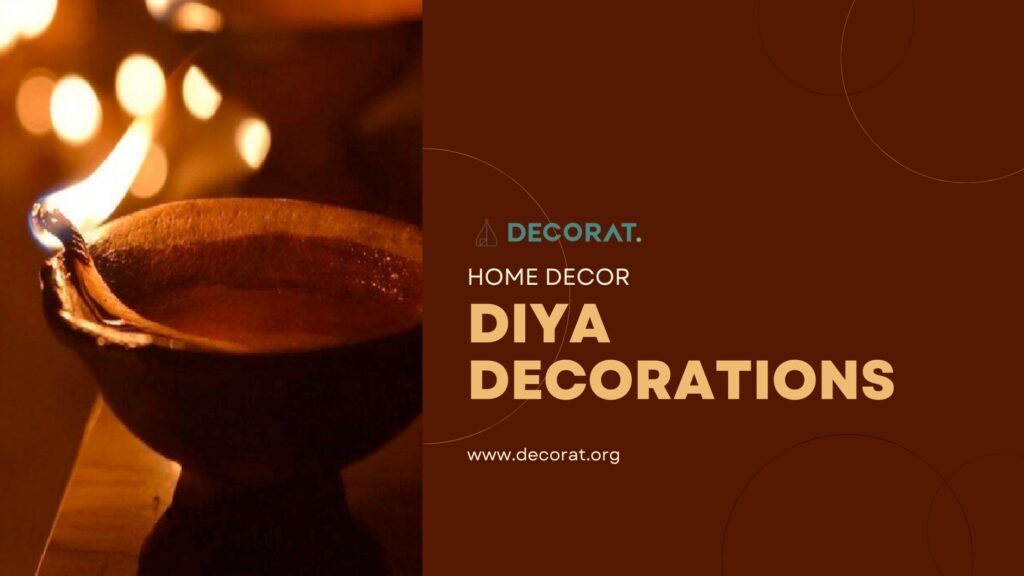 Diyas are the main symbol of Diwali. Diyas are made up of earth and have cotton wicks dip into ghee or vegetable oil to help them in burning. Diwali comes from the Sanskrit word Deepavali, which means the row of lights. "Deep" is the Sanskrit word for diya and "avali" means row. Diyas symbolizes knowledge and the choice of light over darkness.
Diya Decoration Ideas : Check Here
Rangoli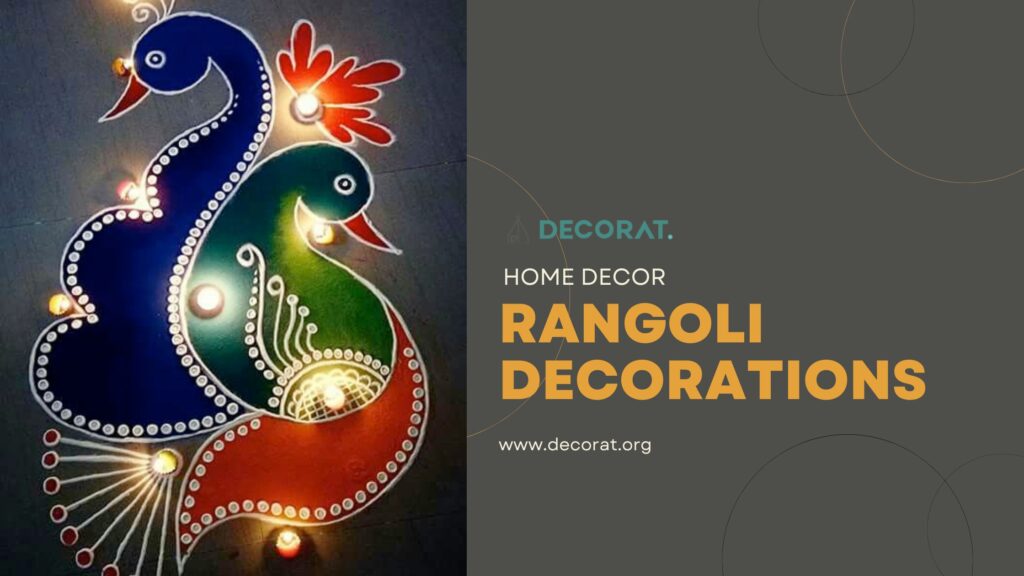 Rangoli is one of the favorite diwali decoration idea that is made by hand using colorful dyed rice, flour, sand, or flowers. Since there are many other products available in the market if you're not looking to use these ones. Rangolis are made to welcome guests. Creating Rangolis really needs an art of work, especially done by women or girls of the house. Rangolis takes a lot of time and patience to get its perfection.
It is siad to be avoid drawing Swastika and Om symbols on the floor. Also, draw small footprints made from a mix of rice flour and vermilion leading towards the entrance of the house. It symbolises the goddess's entry into your home.
Rangoli designs are not meant to be a particular design. It can be geometric, flowers art, or even resemble deities, it all depends on your creativities. During Diwali, most rangolis also include lit diyas.
Diya Decoration Ideas : Check Here
String Lights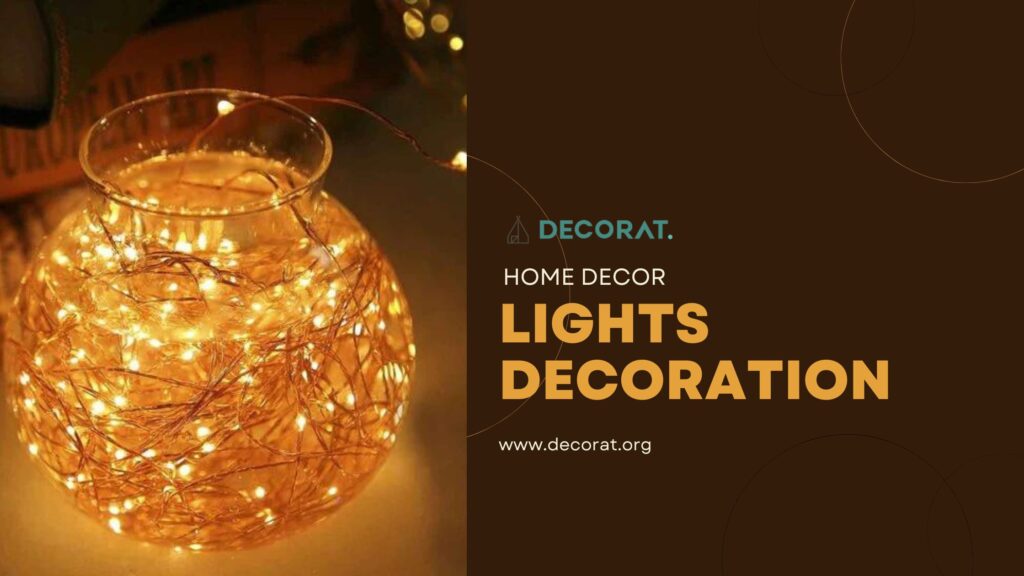 String lights are the perfect modern Diwali decoration can be found in every house now a days. Not everyone has the time and energy to decorate their homes with hundreds of candles or diyas and so they put some effort in electric ligths decoration. Electric lights are safer and can be left all night without any worries.
During Diwali decoration in India, it is common to see string lights decorating homes and markets as they are great for lighting up entire areas and creating a festive feeling.
Paper Lanterns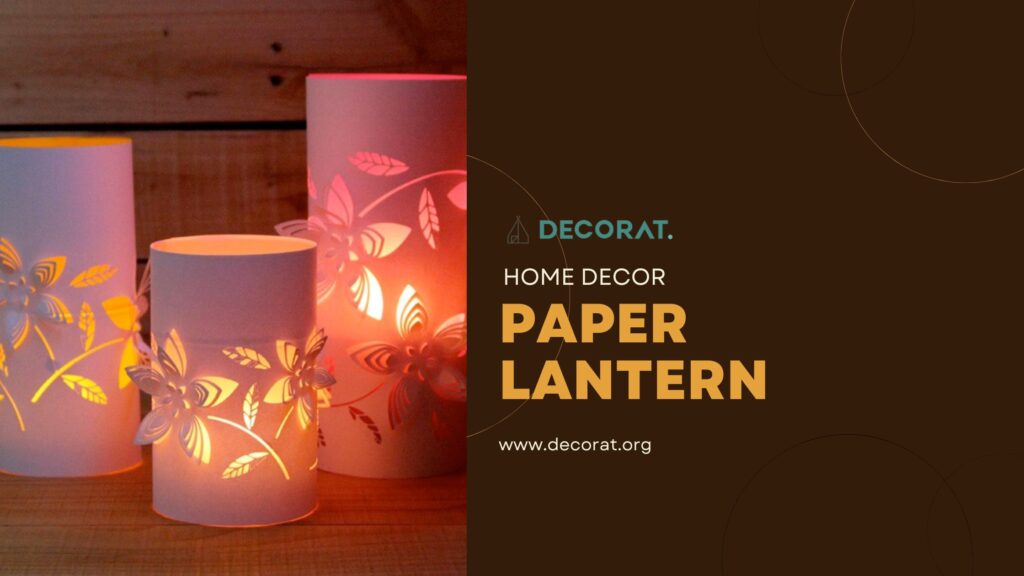 Lanterns are an essential part of Diwali celebrations and people across the country will hang them outside their houses during the holiday for decorations. Paper lanterns are the most common type of lanterns used on Diwali as they are the easiest to make at home. An easy fun activity for families is to make paper lanterns together and all you need to do so is sticks, colored paper, and glue.
Paper Lantern Decoration Ideas : Check Here